Better Never Quits
We don't think of ourselves as an audio company—we're an idea company.

We always dream of things that are better, and think of ways to reach those things.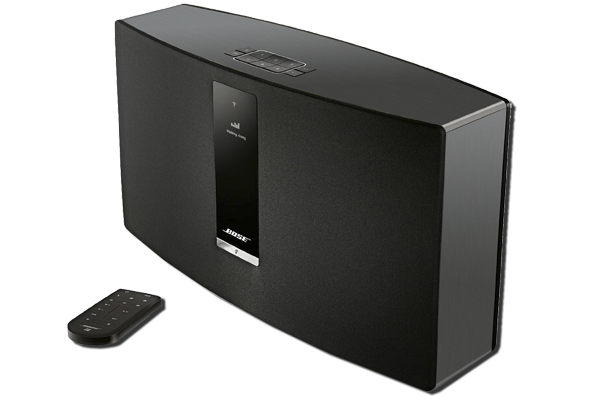 SoundTouch® 30 Series III
As a music enthusiast, you're streaming new songs and favorite artists all the time. And the SoundTouch® 30 wireless music system lets you hear them like never before. It connects directly to your home Wi-Fi® network, so there's no complicated equipment to worry about. And it uses exclusive waveguide technology engineered around a high-performance woofer to produce deep, rich sound that can fill even your largest rooms.
Bose® waveguide speaker technology produces deep, rich sound to fill your largest room
Play music throughout your home easily and wirelessly
Sets up and connects to your home Wi-Fi in minutes
Powerful app transforms your phone into your music remote control
Add SoundTouch® systems to play the same music throughout or different music in different rooms
Bluetooth® connectivity for even more music options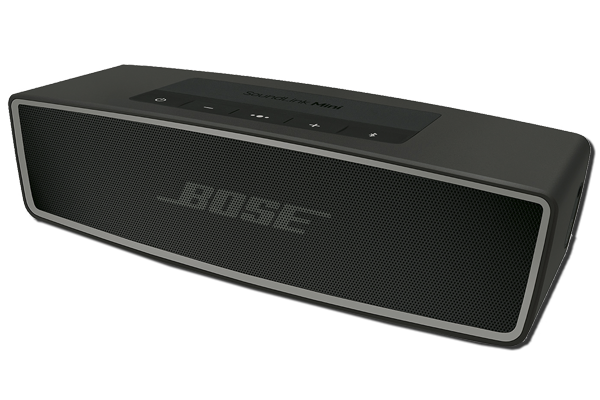 SoundLink® Mini Bluetooth® speaker II
Enjoy your music on the go, everywhere you go. The SoundLink® Mini Bluetooth speaker II delivers full, natural sound with dramatically deeper bass than you'd expect from an ultra-compact speaker that fits in the palm of your hand. It connects wirelessly to your smartphone, tablet or other Bluetooth device, so you can listen to your music, videos or games anytime, anywhere.
Big sound—with deep bass—for a full-range listening experience
Wireless and ultra-compact so you can take Bose® sound anywhere
Built-in speakerphone lets you take calls out loud
Voice prompts talk you through Bluetooth pairing, so it's super easy
Rechargeable battery plays up to 10 hours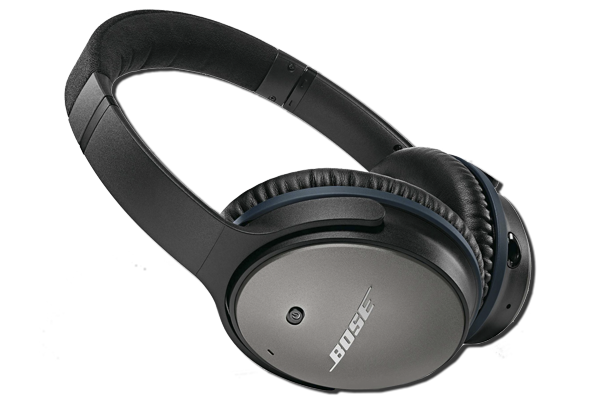 QuietComfort® 25 Acoustic Noise Cancelling® Headphones
QuietComfort® 25 headphones are engineered to sound better, be more comfortable and easier to take with you. Put them on, and suddenly everything changes. Your music is deep, powerful and balanced, and so quiet that every note sounds clearer. Even air travel becomes enjoyable, as engine roar gently fades away. No matter how noisy the world is, it's just you and your music—or simply peace and quiet.
Now available in a premium special edition of sleek and sophisticated Triple Black
Significant noise reduction for travel, work and anywhere in between
Deep, powerful sound for the music you love
Lightweight around-ear fit you can wear all day long
Inline mic/remote for music and calls on Apple devices
You can customize your own headphones with a variety of color options using the ColorWare design tool
For more information and news, please visit the Bose website.